Vehicle Damage Assessor / Estimator,
Charles Hurst Accident Repair Centre Dunmurry, Boucher Road
Contract Type: Permanent
Ref. req2512
Excellent earning potential - £28k OTE
Market leading employee benefits
There has never been a more exciting time to become part of Charles Hurst. We are proud to have recently been voted one of the UK's Top Employers and looking after both our people and our customers is at the heart of everything we do.
About the role
Are you VDA ATA Estimator, Insurance engineer or a Paint or Panel Technician looking for a new and exciting role? We're offering a rare opportunity to work with some of the UK's premium brands including Ferrari, Aston Martin, Bentley Jaguar, Land Rover, just to name a few within our accident repair centre in Dunmurry, Belfast
What you'll be doing
Mainly you will be meeting with our customers, qualify the nature of the accident and inspecting the vehicle carefully to assess damage. You'll then prepare accurate estimates and subsequent invoices, including all required parts and repair work.
What you'll need
If you have a VDA qualification already then that would be great!If not, then you will need to have experience gained from a bodyshop, either paint or panel work, be computer literate and very customer focused.You will also need a valid UK driving licence.
At Charles Hurst our people are our most important asset so not only will you be working with a fantastic team of people we will also offer you a great basic with the opportunity to earn bonuses up to £28k per annum.
So what are you waiting for? Get in touch today!
Why us...?
In recognition of the hard work, flexibility and commitment of our people we have recently introduced a new and improved industry leading benefits package. This includes competitive basic salaries, enhanced holidays that increase with service, critical illness cover after 2 years, one year fully paid maternity leave for women and for some roles a company car and high earning potential through commission or bonus.
As well as working with a great bunch of people you can also benefit from ongoing development with investment in specific brand and management training and the opportunity of a long term career path with one of the UK's Top Employers 2017 and 2018.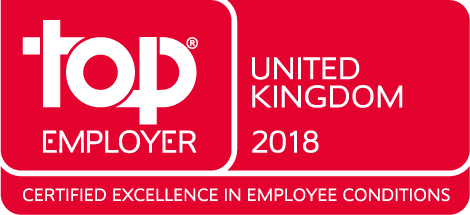 If your application is successful we will conduct relevant employment checks prior to you starting with us. Depending on the role, these could include us verifying your recent employment, address and credit history. We may also conduct a criminal record check and a driving licence check.
Please note: We will close vacancies once the required quality or number of applications has been received.